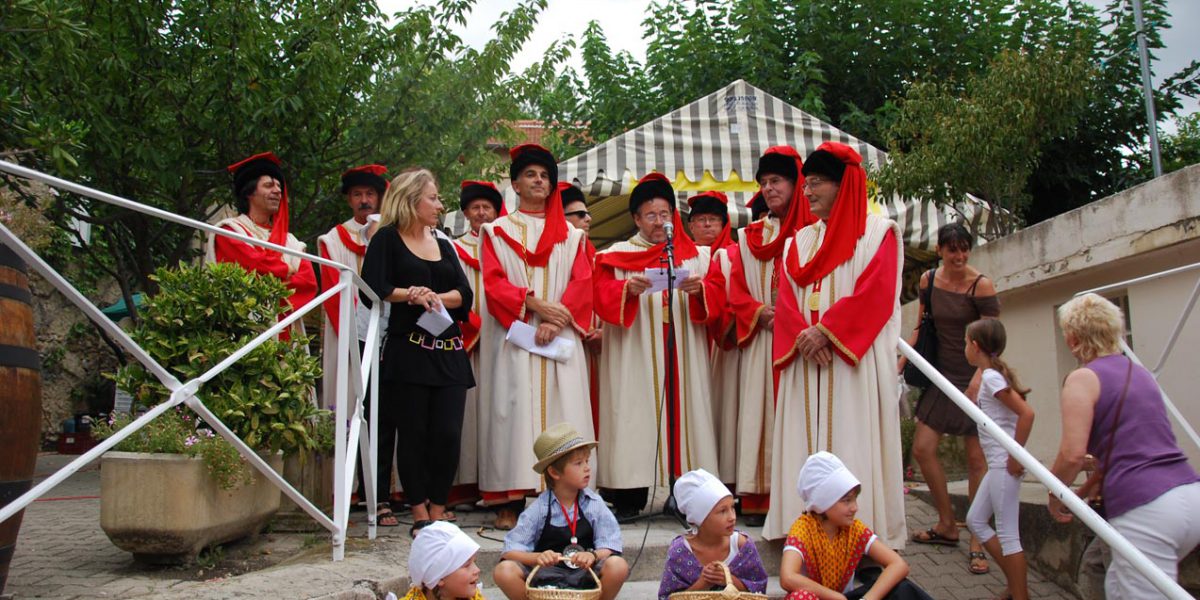 As summer draws to a close, the traditional Ban des Vendanges (Harvest Proclamation festival) celebrates the arrival of the new vintage's grapes. This traditional folk event signals the start of the harvest. Standing in the village square, dressed in "commanders' uniforms", the wine producers announce that the grapes have ripened and that the harvest shall now commence. After a tasting of the first press juices, the Vinsobres wine producers offer visitors a tasting of their finest wines.
The Ban des Vendanges originally served the purpose of collecting the "dime" or "tithe" that was due for the harvest. In Vinsobres this tradition had already existed "since time immemorial" back in 1309, and was recorded in an act passed in the presence of Autrand, a notary in Ventral, who entitled the Abbesses of Saint-Césaire d'Arles to collect this tithe. An act putting an end to the practice was passed in the presence of notaries, Fauvan and Lambertin, in 1606.
The act stipulated that "the dime on the harvests shall be collected on the thirtieth part" and that the "farmers and sharecroppers must bring the thirtieth part of their crops to the hall, using baskets, carts or other receptacles, excluding any fruit to be discarded."
It was the role of the town authorities to determine the official start date of the harvest.