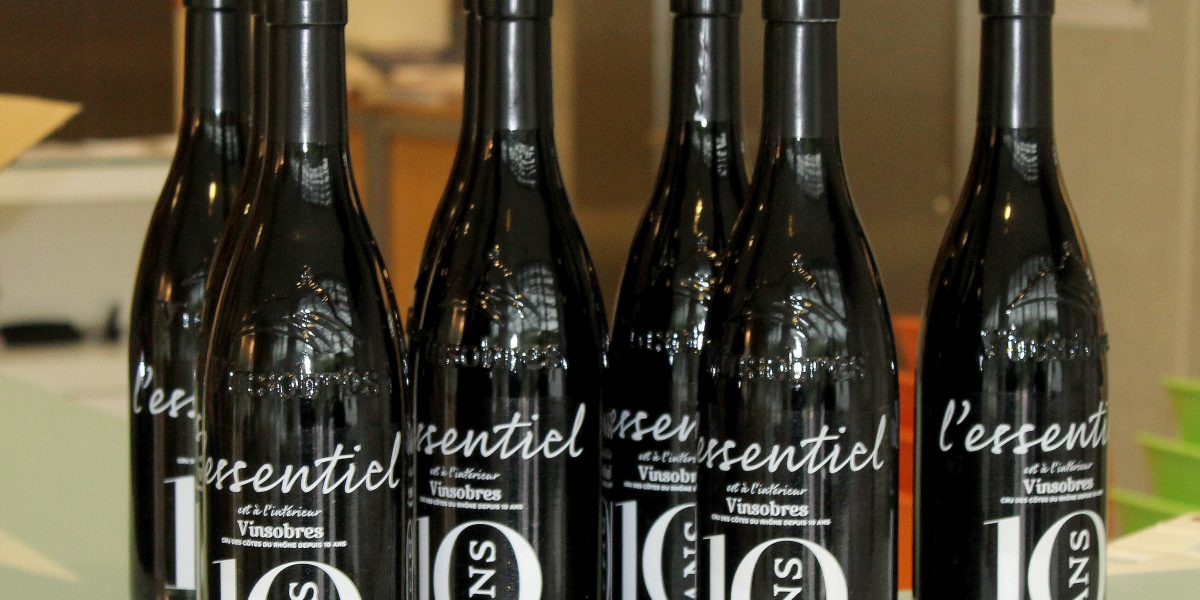 The Vinsobres appellation was awarded Cru (AOC) status in February 2006 making it the very first appellation to receive this title in Provençal Drôme. 2016 marks the tenth anniversary of its achievement of this prestigious status.
In order to mark the occasion, a special cuvee, named "L'Essentiel" was produced from a blend of 60% Grenache, 35% Syrah and 5% Mourvèdre and Carignan. Tastings were held on a barge that departed from the CCI trading port in Porte-lès-Valence, passing through Lyon, before arriving in Paris on the 30th of May last year. No less than 1,500 bottles sailed up the Rhône River.
The wine producers committee held an anniversary ceremony at Château de Deurre on Friday 3 June in the presence of local and regional representatives as well as those responsible for the management of the Cru.
"Obtaining Cru (AOC) status has enabled the appellation to evolve and gain recognition during the difficult conditions in the wine industry over recent years. It has also helped the work of our young wine producers, contributed to the development of new domaines in the appellation and caught the attention of key industry players such as the Perrin family" explains Pascal Jaume. "This positive dynamic has helped us to distinguish ourselves from the Villages appellations. We have significantly improved the quality of our wines by working closely with our terroir and respecting the environment."